We are excited to announce a new version of the Web Editor has recently been in development and is now available to try in a closed beta.
The new Web Editor has been re-written from the ground up and features a number of improvements including a new dark mode.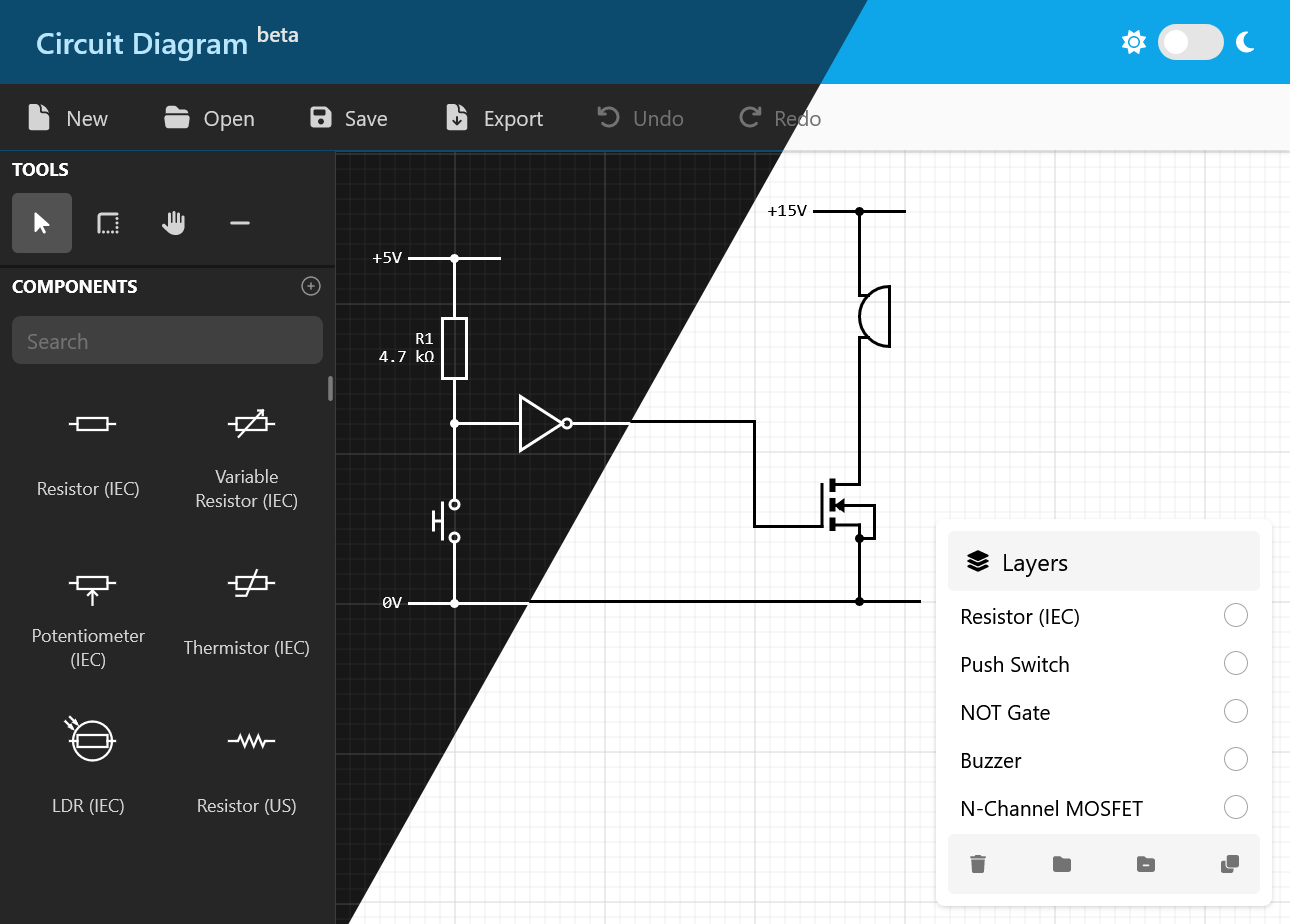 To be among the first users to try the new editor, follow us on Twitter @Circuit_Diagram where we will be sharing invite codes to join the beta.
To redeem your beta invite code, head to www.circuit-diagram.org/redeem and enter the code. Sign in to your existing Circuit Diagram account, or create a new account if you don't have one yet.
You will then be able to find a link to the new editor on your account page.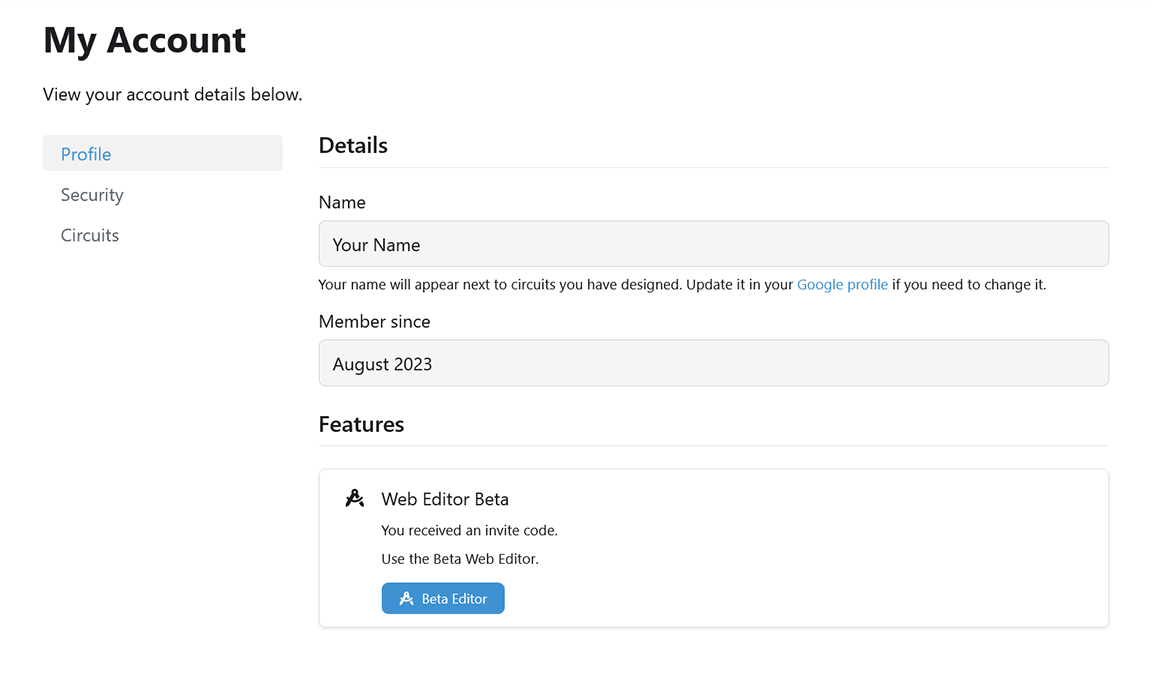 Please share your feedback on the new editor using the contact page.