Circuit Diagram
A free, user-friendly program for making electronic circuit diagrams.
Design
Create diagrams visually by placing components with your cursor. Extend the built-in functionality with custom components.
Render
Export circuits as scalable vector images, or convert to a selection of other formats.
Simulate
Use the built-in circuit simulator (BETA) or export your designs to netlist format.
Web Editor
Design circuits online in your web browser. Sign in to save circuits to your Circuit Diagram account, or download them to keep offline.
Open Web Editor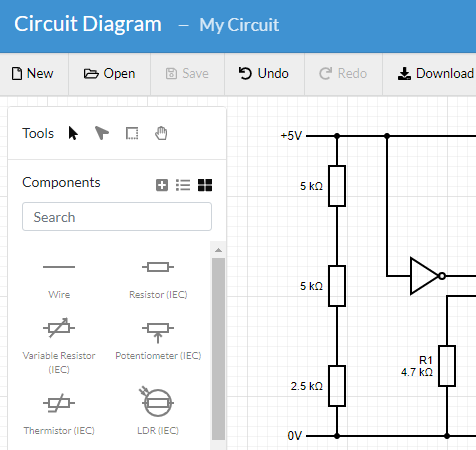 Share Circuits
Upload and share your circuit designs. Browse circuits made by other users of Circuit Diagram.
Browse Circuits