The web-based version of Circuit Diagram has been redesigned and is now available to use. The new and improved features are:
Improved interface
Undo/redo functionality
More components
Larger document size
Improved property editing
More download options including PNG and SVG
You can share links to circuits, and publish them on the circuits section.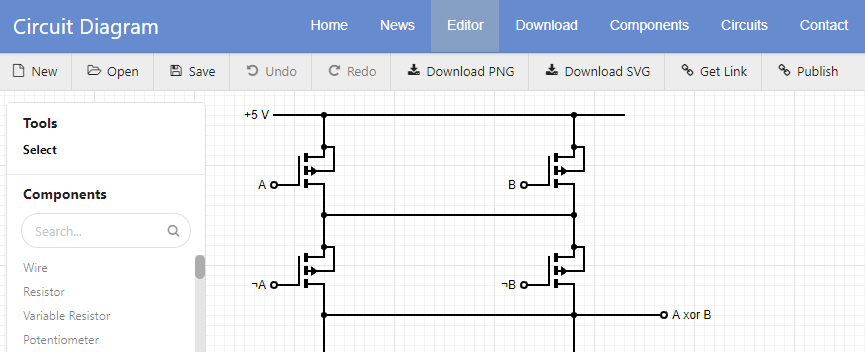 Get link will provide a link to your circuit without listing it in the circuits directory.
Publish will make your circuit available for others to view in the circuits section.
You must log in with a Google account in order to publish circuits. This is to enable future features such as allowing you to make changes to circuits you have published, and for finding circuits by the same author.